The DC loads are offered as stand-alone (requiring external control), or as part of an integrated, turn-key testing solution. They can be optionally paired with power supplies, Greenlight data acquisition, diagnostic modules (such as impedance devices) and Greenlight's control software, to form a flexible, customized testing platform.
Specification table: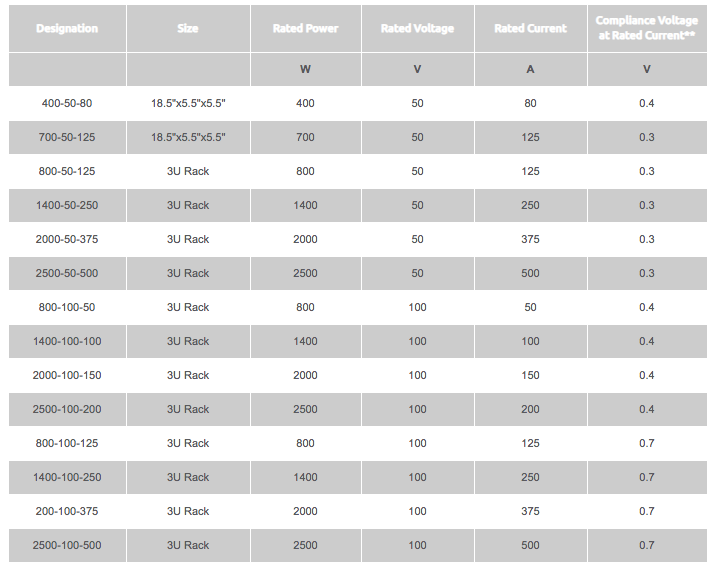 **NOTE: Compliance voltages listed are specified at the connection terminals; values will be affected by load cable characteristics.