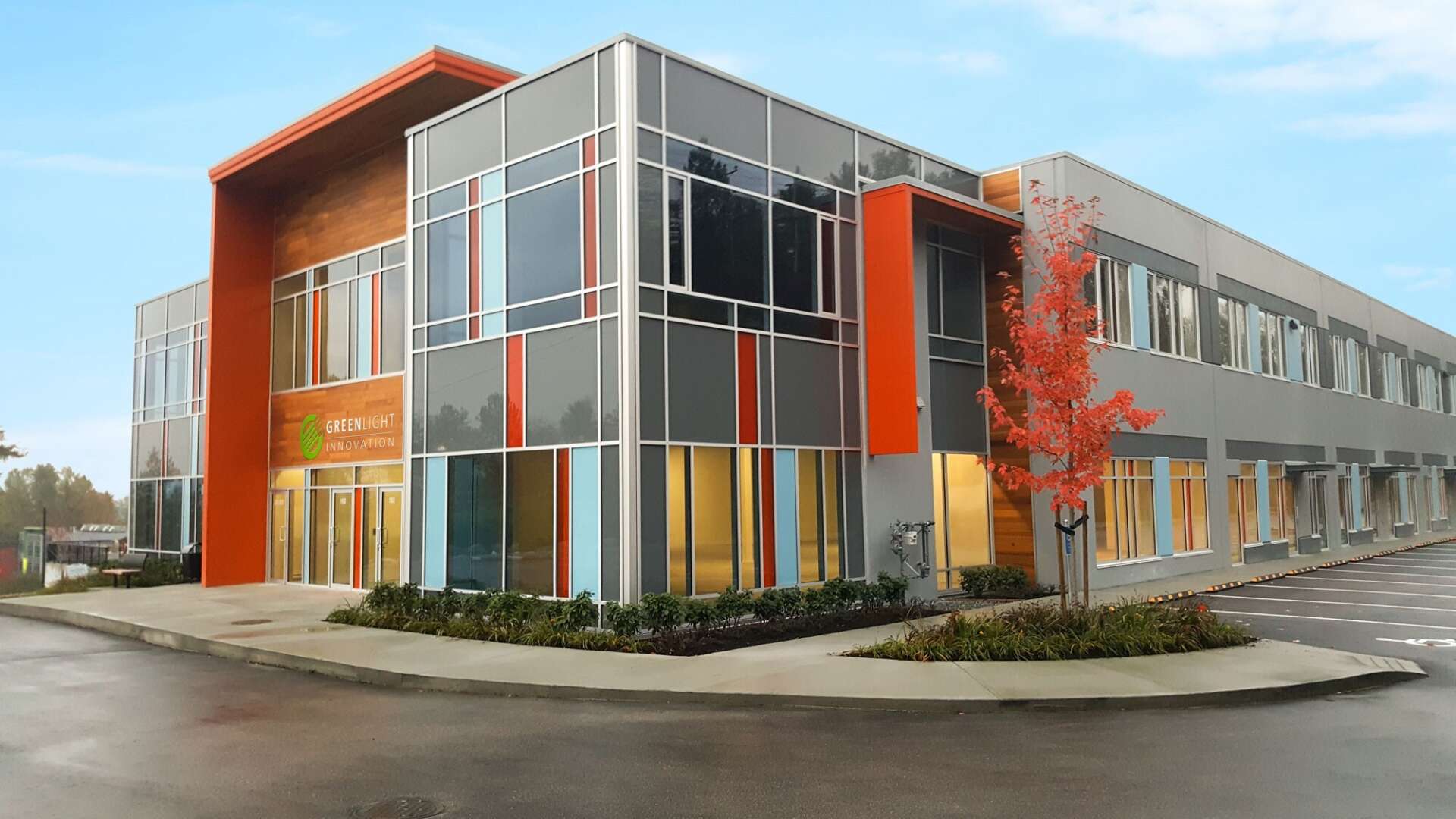 Burnaby, Canada – March 16, 2020.
Greenlight Innovation is pleased to announce the opening of a new head office and manufacturing facility at Eastlake Campus, a growing tech community, located at 8339 Eastlake Drive in Burnaby, BC. The state-of-the-art facility supports the continued growth of Greenlight's production of fuel cell, battery, and electrolyser testing equipment.

"Our new location at the foot of Burnaby Mountain provides us with the space needed to expand our manufacturing capacity and production. We're excited to get started," stated Ross Bailey, Greenlight Innovation Managing Director.

The new Eastlake facility, a short walk from Greenlight's previous office, will host the majority of engineering and manufacturing departments, while the existing 3430 Brighton Avenue location will continue to house R&D and support staff.
About Greenlight Innovation
Greenlight Innovation is accelerating the shift towards sustainable transport and energy consumption by producing the world's best testing and development equipment for the research and manufacture of fuel cells, electric vehicles, and energy storage systems. Since 1992, Greenlight has made the tools required to commercialize alternative energy technologies. Major automotive OEMs, leading universities, and research institutions rely on Greenlight's advanced testing and manufacturing equipment to provide world-class results for their programs. Greenlight is the leader in fuel cell testing and manufacturing solutions, with the largest installed base of fuel cell and energy storage testing solutions globally.